Introduction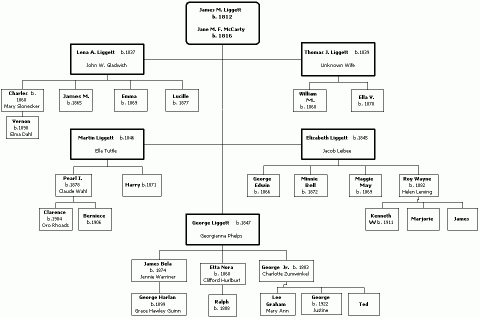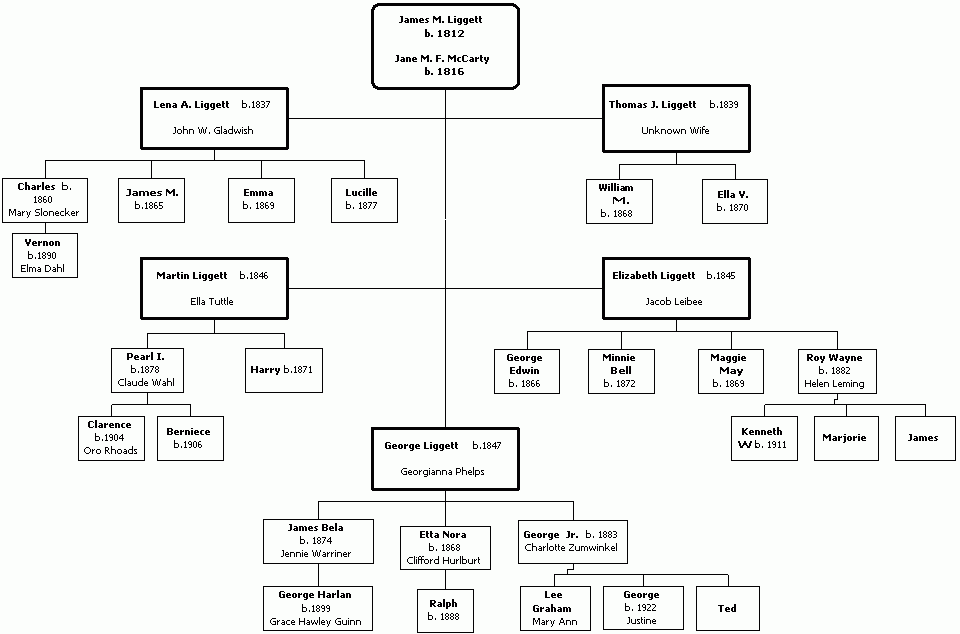 My great great great grandfather, James M. Liggett, set sail from County Armagh, Ireland, when he was twenty years old. During a 47-year period, from 1832 to 1869, he crossed the Atlantic Ocean to work as an indentured weaver in Philadelphia, Pennsylvania, where he married Jane McCarty, and followed the growth of America westward: to Ohio, and then Illinois, before homesteading in Nebraska. He lived to the age of 87 and had at least five children: Lena, Thomas, Elizabeth, Martin, and George.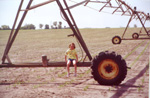 While his children remained in the Midwest, his grandson, James Bela Liggett, and great grandsons, James Guinn and James Pride Liggett, continued the migration west to California. The American heartland continues to be the center of Liggett life, however, as the original homestead along the Big Blue in Nebraska (shown at right by Jane Liggett), along with additional farmland purchased by his children and grandchildren, and the family bank in Utica have been passed on to subsequent generations. James M. Liggett''s extraordinary effort to find a better life left a legacy of educational and economic opportunity for seven generations of his descendants that has endured more than a century.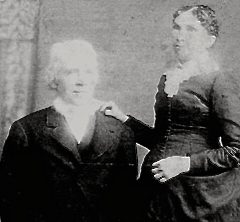 Starting with a Seward County, Nebraska newspaper article written in 1976 by Betty Sampson about James (pictured above) and his son, George (my great great grandfather), I have set out to find out more about this "Irish Business Dynasty" in Nebraska. What was Ireland like when he left and who were his parents? What was America like in the 1800s and why did he move to where he did? What happened to his other four children and their children? Thanks to the generous genealogy volunteers on the Internet who responded to my requests for information with census records and obituaries: Norma Adams in Ohio, Cindy Collis in Illinois, Sue Weaver in Nebraska, and LuAnn Baker in California, I now know much more. I have also had the pleasure of getting to know members of my extended Liggett family: James Pride Liggett in Oregon, Jean Crawford in Ireland, and Gloria Borgrink in Virginia. I would also like to thank Walter Farwell for the information about the Liggetts in Scotland and 1700 America.
Roots in Scotland
While James was born in Ireland, the Liggett surname is Scottish. The name Legat originated in Stirling during the 1400s to describe an ambassador or delegate. The name is spelled a variety of ways in early records. The last name for James was spelled Leggett in the 1850 census, Legget on 1880 census, and Leggitt on his gravestone. However the marriage record for his two children in 1865 is spelled Liggett, as descendants spell it now. This spelling has been traced to a midland community of Perthshire, Scotland, since the 1600s. Known as the "big country" because of its physical appearance and diversity of towns and countryside, Perthshire is just north of the capital of Scotland, Edinburgh, and crossed by Britain's biggest river, the "Mighty Tay". Romans, Picts, Celts and many of the main players in Scottish history all contributed to the creation of present day Perthshire: Pontius Pilot, Ossian, Macbeth, William Wallace, Robert Bruce, Mary Queen of Scots, John Knox (an architect of Presbyterianism), Montrose, Rob Roy MacGregor, Bonnie Prince Charlie, and Robert Burns. Perthshire is where Beatrix Potter went on summer vacations with her family and was inspired to write the Peter Rabbit stories.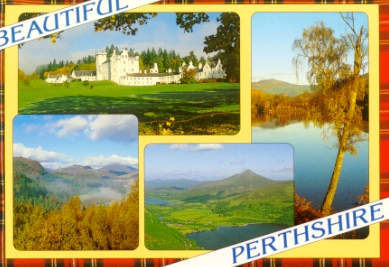 According to Burke's General Armory, the Liggett Coat of Arms are "Azure, on a bend that runs from the dexter chief to the sinister base argent, three human hearts gules, on a chief of the second, as many martletts sable. (Blue, with three red hearts on a silver or white diagonal band that goes from the upper right then down to the left, with three black European swallows on the upper left). Crest: a martlett sable on a heart gules (a black swallow on a red heart). Motto: Jesus Hominum Salvator. Colors, blue and white."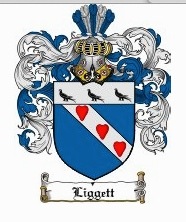 As if destined in this Coat of Arms, Liggetts, particularly those with the first name of James, have migrated in groups of three. James M. left Ireland for America with two brothers. He migrated further west to Ohio, five years later, with his wife, Jane McCarty, and infant child, Lena. His last move, to Nebraska, was with three of his children: Lena, Martin, and George, and was where he married his second and third wives. His grandson, James Bela, migrated west to California with his wife, Jennie Warriner, and infant child, George Harlan, in 1900.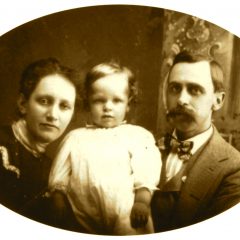 George Harlan's son, James Guinn (my father), moved west with my mother, Rose Eitel, and me, from Brooklyn, NY, to the Alaska Territory in 1953.